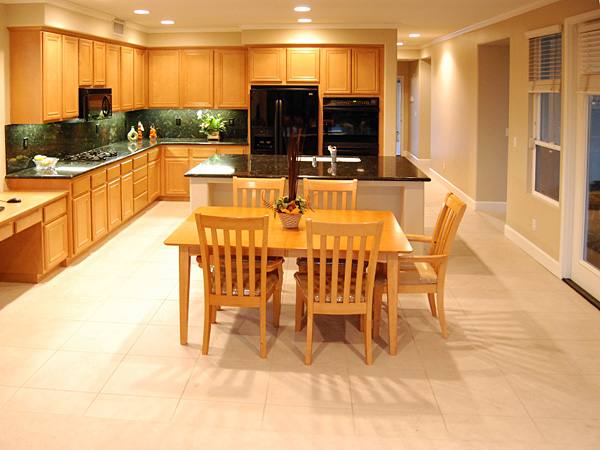 Kitchen is where the soul of the family rests. After all, it is the place where you cook and serve the entire family. But more often than not, it is one of the most neglected spaces in the house. Our prime focus always lies in living room and bedroom. But focusing on the appearance of your kitchen and making it comfortable is very important for the entire household. One of the common things that is neglected is the kitchen flooring. Today there is a wide range of options available for kitchen flooring with different sizes, designs and fits. It all depends on how you want your kitchen to appear. So, if renovating your kitchen flooring is on your mind, these are some options to consider.
1. Terrazzo Flooring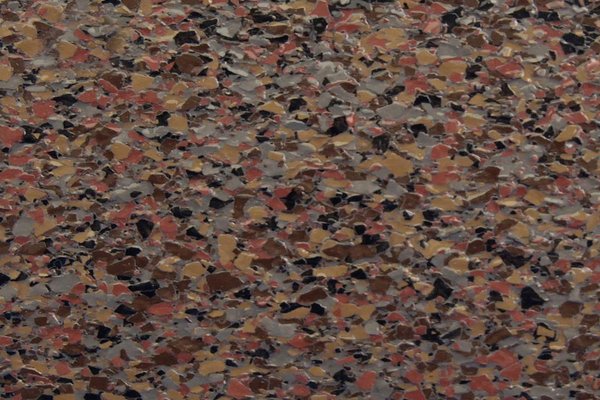 Terrazzo flooring is primarily made through a fix of marble chips and resins. If you are confused as what resins, they are commonly known as concrete stones. Once you polish the flooring the beauty of the terrazzo flooring comes out. This flooring is very good for kitchens as it is strong and resilient.
2. Sheet Vinyl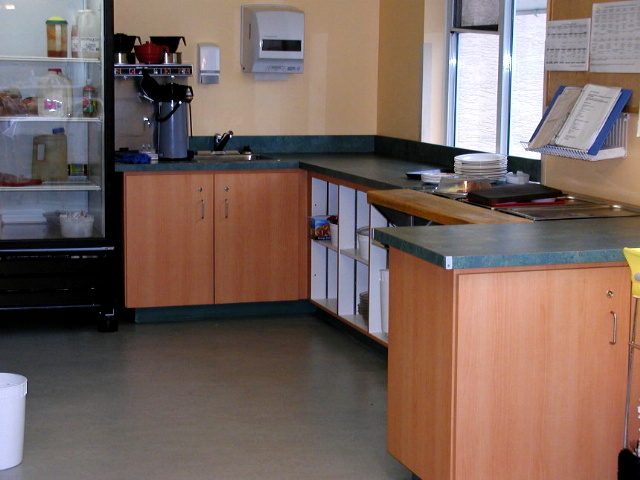 This is one of the common types of kitchen floorings. This sheet vinyl flooring has qualities that are similar to wood, stone and other ceramic floorings. It is simply because of this reason that it is so popular. This flooring is also good for water. Kitchen generally has spills of water and the flooring is good, avoid sudden falls.
3. Vinyl Flooring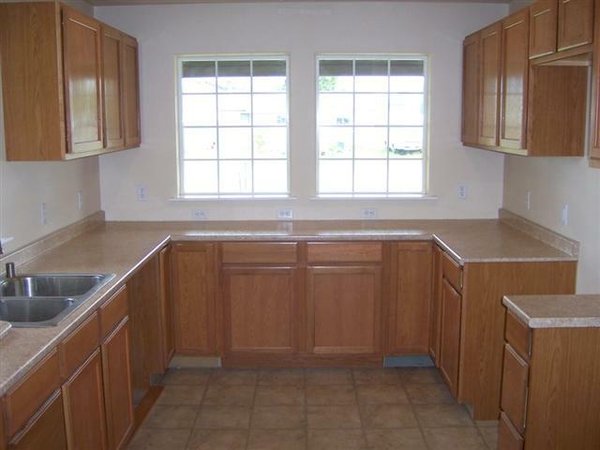 The best part of vinyl flooring for kitchen is that it is easy to maintain. Also this flooring can be used even on different bases or surfaces. If you put too much of time in cleaning and clearing the kitchen floors then this flooring is the best. With just a simple mapping or vacuuming, your kitchen floor will be clean in no time.
4. Cork Floor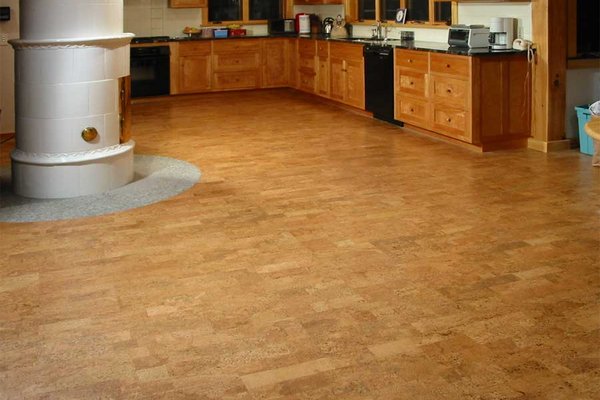 Cork floor is a great option for kitchen remodeling. As compared to other floorings, it is softer giving your feet the comfort it requires. Also the cork floor comes with natural wax, making it water resistant. Another advantage of this kitchen flooring is that it is eco-friendly and also absorbs sound.
5. Ceramic tiles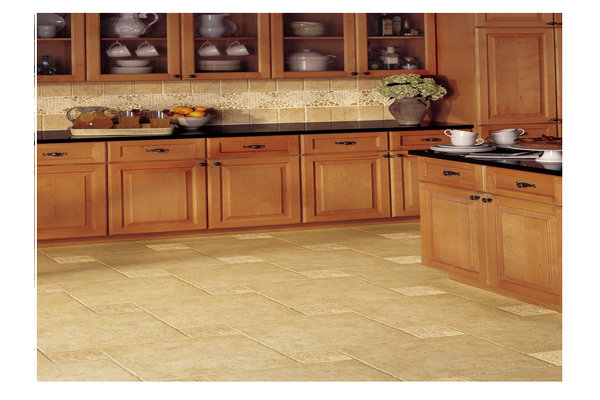 This is a popular option for kitchen flooring over a large span of time. This flooring is made from hardened clays and looks quite attractive. But these floors become slippery when wet.
6. Wood floor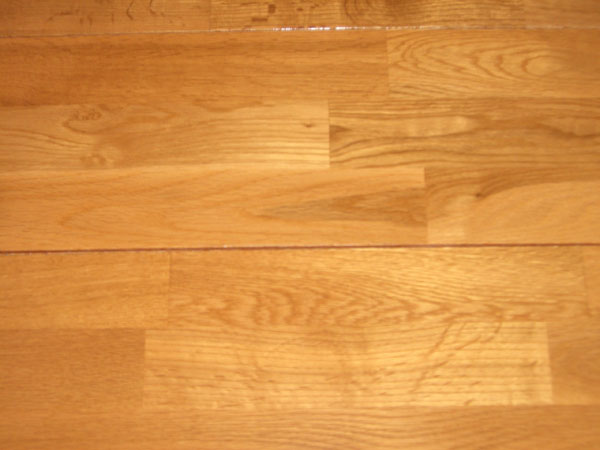 Wood kitchen flooring comes with different textures that make it a suitable option today. Also simple wood flooring can last as long as 25 years. So you don't have to worry too much on maintenance.
7. Stone kitchen floor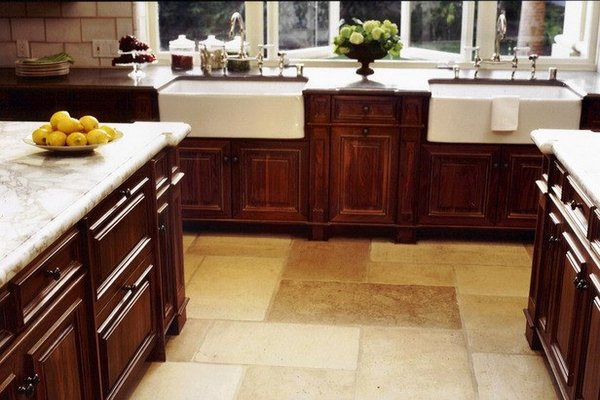 When it comes to kitchen floor remodeling then natural stones are also used. Some of these flooring stones are made of granite, travertine and slate. The design that appears mostly depend on the natural appearance of the stones that have been used.
8. Laminate flooring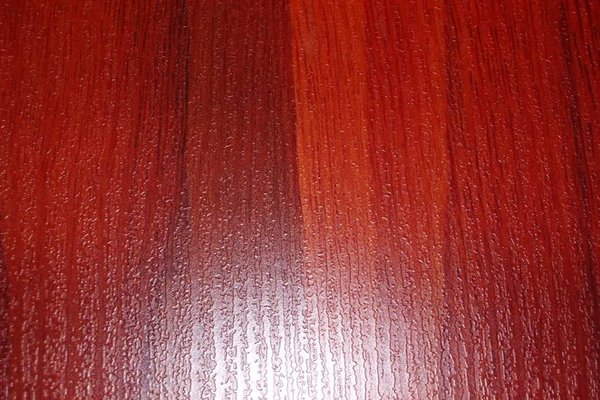 Laminate flooring means you can forget dust problem. These floorings are natural dust repellant. It is ideal for families living in dusty areas or having health problems like asthma.
9. Radiant floors
This kitchen flooring is best for cold places. It is one of the best ways to keep your floors at the right temperature when the weather becomes extremely cold.
10. Bamboo Flooring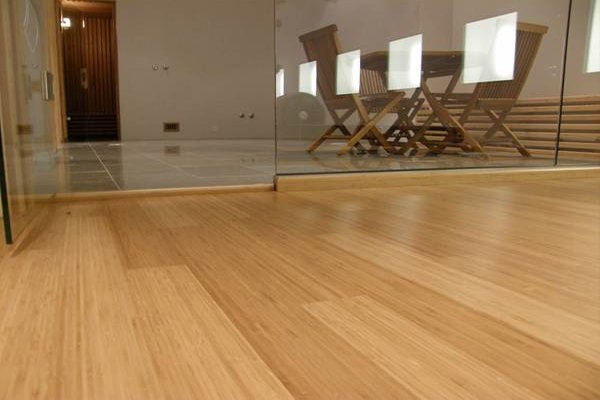 This is also one of the popular types of kitchen flooring. It has qualities of hardwood but at a much cheaper rate. So if you have a tight budget, this kitchen flooring is just the thing for you.
11. Marble Kitchen flooring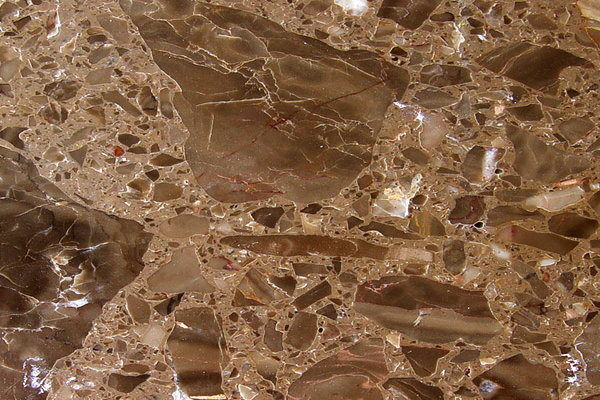 One durable and well known kitchen flooring option is marble. This stone is both durable and beautiful. For maintenance you need to polish once at least in a year. It helps in keeping your kitchen cool.
12. Linoleum Kitchen Floors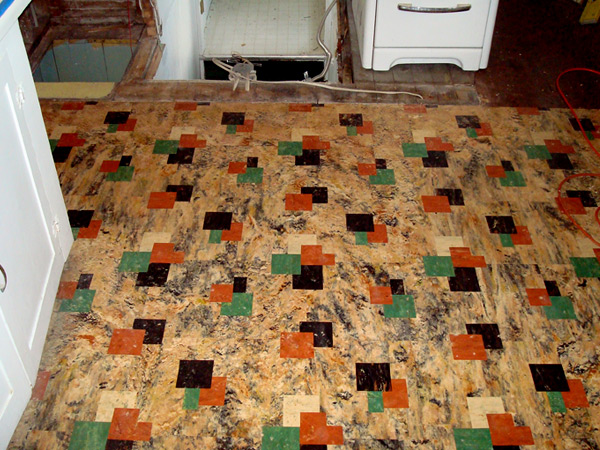 In yester years this was a leading kitchen flooring material and now it is coming back big time. Linoleum is flooring that is made from all natural products like resin, linseed oil and even wood flour. It is inexpensive and completely durable. You can select linoleum kitchen floors in solid colors and different marbleized patterns. It is perfect flooring for retro style kitchens.
13. Rubber Kitchen Floors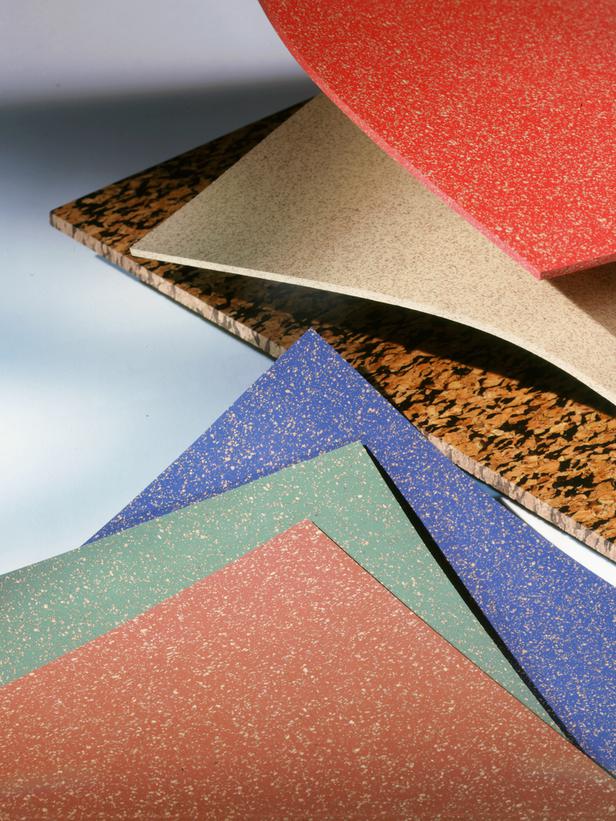 This is a popular kitchen floor in commercial segment. They are among the most supple and comfortable floorings to walk and stand on. Also maintaining rubber floors is quite easy. These floors can last upto 20 years.
14. Quarry and Terra-Cotta Tile Kitchen Floors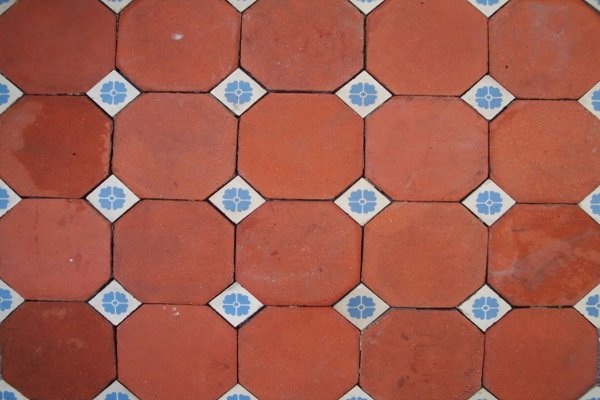 This kitchen flooring is rustic and great looking at the same time. This flooring has a mixture of different earth materials giving these tiles an unglazed look. Some terra cotta tiles are also baked on sealer. These tiles are later glazed to give a lustrous color and refined look.
15. Travertine Kitchen Floor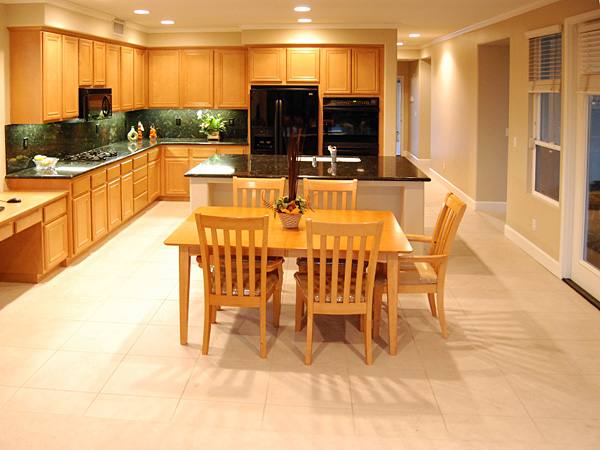 This is a kind of stone floors that is available in different colors in both rough and smooth texture. Depending on your preference, you can select what you like. These types of flooring are sturdy and can even withstand acid cleaning. One of the good options is Italian travertine.