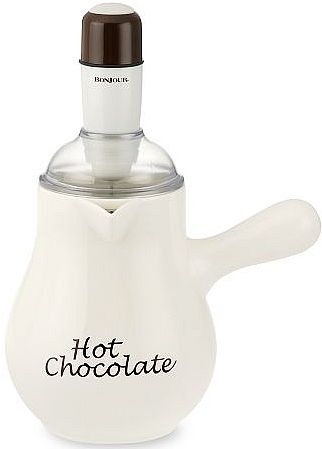 Tea and Coffee at times get boring during winters. You feel like to have something different like hot soup but you cannot have it every time so what says for a mug of hot chocolate…. sounds interesting!!!
I thought to help you out in preparing your winter treat in a delicious and easy way. I came across Bonjour's ceramic Hot Chocolate Pot in which you can easily prepare hot chocolate by using microwave. The pot comes with an automatic frother for whipping hot milk and stirring in fresh chocolate shavings, syrup, chips or powered cocoa.
The New Hot Chocolate Pot worth $29.95 at Williams-Sonoma.