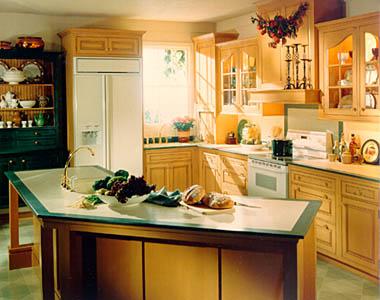 We are aware of everything but we tend to keep that information in our unconscious mind. We need some guide to bring that information to our conscious mind. I thought to help you out with some kitchen tips by placing my gun on the shoulder of Feng Shui.
Following are ten tips about which I am sure you know but trend to ignore.
Use all the stove burners regularly — don't use just one burner, rotate their use
Keep knives out of sight
Clean — particularly the stove/oven, the refrigerator, and under the sink
Repair anything that needs to be repaired
De-clutter — this includes hidden clutter, so clean out your cupboards
The cook must be able to see anyone entering the door — if necessary, use reflective tile or a mirror over the stove
Keep trash and recycling out of sight
Have adequate lighting
Place fresh flowers or a bowl of fresh fruit on the counter, windowsill, or table.
Image from Adriennechinn