A beautiful home is a dream that resides in every person's eyes and therefore they do everything to make their home the best. There are many things to be considered when it comes to beautifying the house. The colors of the walls, the furniture, the lighting in the house are only some of the basic essentials of a good looking house. If you are looking for giving your house a whole new look this year then you can find tons of good ideas that will help you to make your dream home a reality.
Every room in the house is equally important and requires individual attention by the designer. Kitchen happens to be among the most vital parts of a house as it is nothing but true that a home would not be complete without a kitchen area. The kitchen is one room that contains many possibilities of design and styling. You can design it in hundreds of ways as per your requirements and desires. Many details have to be considered prior to designing and decorating the kitchen area as even a little mistake can destroy the whole look.
One of such very important job is to decide the color on the walls of the kitchen as colors have the ability to transform the entire look. There are some colors that can make the kitchen look exquisite while there are some colors that can make it look dull and ugly. You have to make sure that you do not settle for the latter category for your kitchen. Black is one color that must be avoided at all cost when it comes to coloring the kitchen walls. Black in any shade does not say cheerfulness and only says that this place is dull.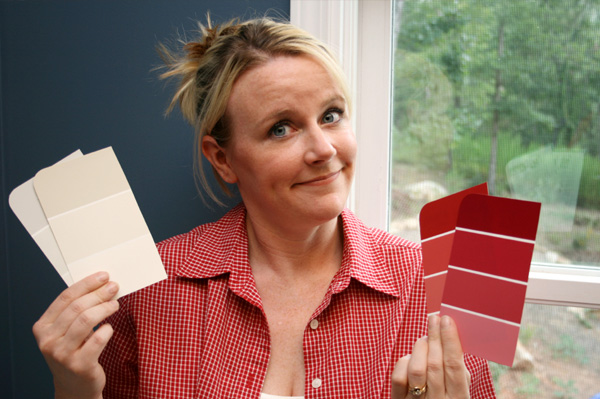 The color grey also follows the lead of the color black and must be avoided in the kitchen. Both these colors are fine examples of bluntness which has no business being in a kitchen area. The third color that you should avoid using in the kitchen is red as it is too hot for the place. A kitchen is already heated up by the flames of a gas stove and you do not want any more heat therefore avoid the color red. Kitchen must look wonderful for the whole house to look great so leave no detail unseen or unattended.