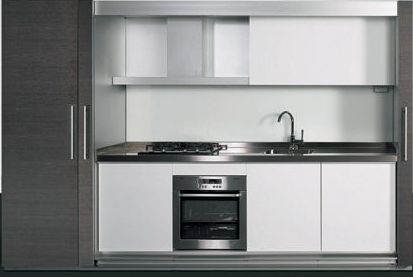 Dada comes with a sleek and sophisticated mono-block compact kitchen design. Tivali, designed by Dante Bonuccelli, features vanishing folding wooden doors that slide and disappear into storage slots.
Tivali comes with a combination of burner, sink, oven and refrigerator, which adds to its versatility.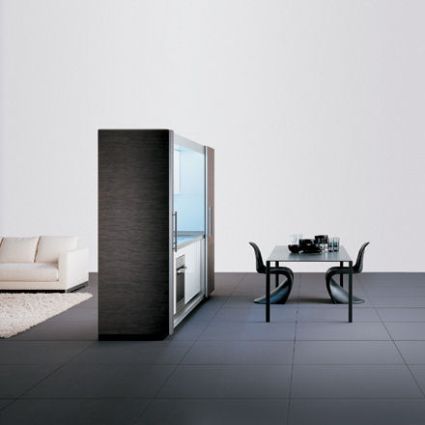 It has in-build storage slots that hide the kitchen clutter making the culinary attractive and appealing to the user. The steel grey color appeals the most; steel fronts reflect light from the illuminated glass broadening the mono kitchen design space, shelve sliders ease work of busy geeks. It can be used as a divider in spacious and large rooms. The equipment for food, cleaning, preparation, cooking and storage saves time. Homes with compact space can bag it, it adds to interior decoration of your place too.
Via: Trendir