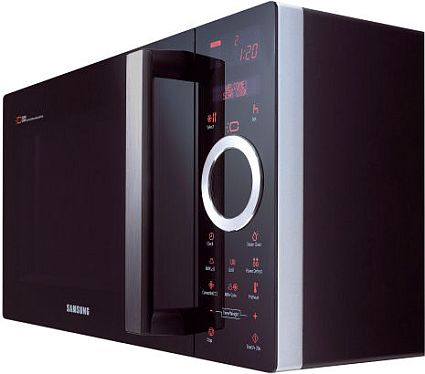 Samsung has brought a smart change for your old ovens. Samsung does not want that you to be living decades behind in your kitchen. This is smart 21-century oven with LCD display, advanced technology- the optimum mix of fan oven cooking with microwaves to deliver delicious food in record time. The temperature varies from 100-250 C.
You can bake, roast, defrost and reheat your meals. With this, there is an in-built scanner, which reads the bar code info of your packed food and adjusts timer and temperature accordingly. With its intelligent features, it is smart in looks as you can see in the picture above.
Now, you may change your old and weary oven to this smart BDE1197-B oven and may your kitchen new again. You may buy it from your nearest stores.