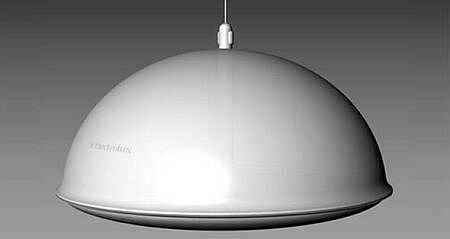 Do not guess it wrong to be a lamp, as by doing so you will be insulting Joakim Oscarsson, who designed this hanging fridge, named Cloche. God knows what thought came to his mind that he designed this lamp shaped fridge which hangs down from ceiling. It lights up in dark.
It will be another idea for those who want to commit suicide. 😉 I hope it strongly attaches to ceiling. Hey! I am just kidding please do not do that.
As it is small, it will not accommodate all my eatables in it. Moreover, it will be a big problem for short-heighten persons.