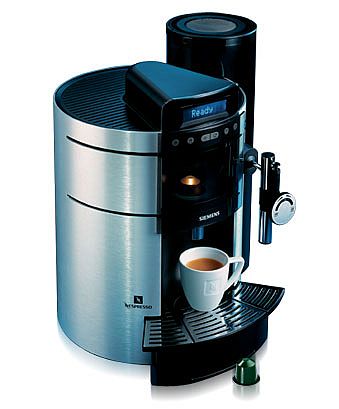 I am Feeling tired and my body is urging for a cup of delicious coffee. I wish I had this NESPRESSO Siemens by Porsche Design . I would have kept it on the side table near my bed as its only 7.50 kgs.
FEARTURES: High-pressure pump (19 bar)
* Thermo block heating element
* Automatic cup volume control (Espresso, Lungo, Macchiato, Cappuccino)
* Automatic insertion and ejection of capsule
* Digital display in 8 languages
* New steam pipe with integrated Cappuccino – Caffelatte function
* Automatic cool down after steam function usage. Price: 1529Fr.