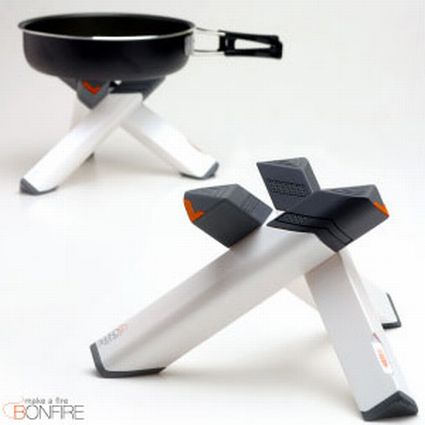 Portable bonfire created by Yu-ri-lee for your kitchens will help you cook delicious food and enjoy the warmth.
Traditionally bonfire is a place where family members gather, chat and enjoy the warmth from the woods. Most of your abodes may have chimneys in the living or drawing rooms but now you can enjoy modernized bonfire at your place.
The word kitchen is derived from fireplace which was used by most of the traditional people just to cook and hence communicate as well as enjoy the warmth.
I remember my childhood days when I dumped small potatoes in the ashes of the fireplace and enjoyed the crispy, crunchy roasted potatoes with some oil(ghee) poured on them.
Modernized tripod bonfire originates from the shape of firewood in the bonfire, with three logs leaning against one another.
Use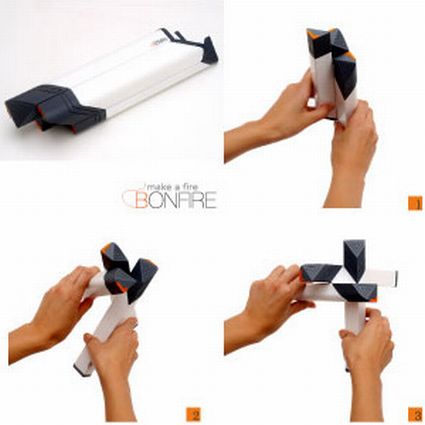 It's very easy to ignite these logs just click one of the bar shaped legs and top outside edge of all three legs ignite.
On one side you have a sensor adjuster to adjust the intensity.
Via: Yankodesign