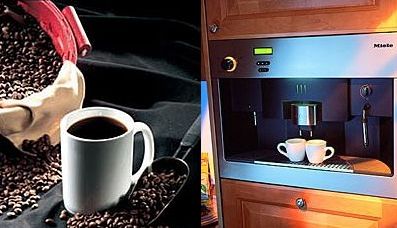 The Miele Coffee System CVA615 has come as good news for chain-coffee drinkers… or to those also who like hot tea or hot chocolate.
This coffee system handles everything from grinding beans to frothing milk. The system is fully automatic which helps you to set your grind preferences and sit back for a cup delicious cappuccino. This marvelous coffee helper is for approximately $2,229.
Moreover, the system can be installed nearly anywhere whether your kitchen, or your office wall, without any hassle. The CVA615 is available in seven different language displays, which will make it worldwide preference.
Thank god! Now we will not have to move out for a good coffee. You can also start a coffee business with help of this system and get famous for your genuine coffee.
Coffee Beans' Image: Coffee-etcetera