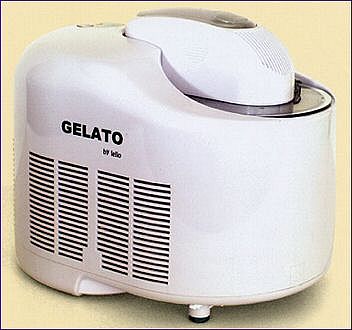 It is said that when you are in tension or anger an ice cream helps to cool down. It is a fact even I have tried it many a times. I learned this from my 'art of living' classes.
The only problem that I faced was the availability of ice cream. However, today I got a red signal for anytime ice cream treat, with this electronic the Lello Gelato Dessert and Ice Cream Maker. This ice cream maker can prepare not only ice cream but also many other desserts like frozen yogurt, sorbets, sherbets, chilled soups, sauces and frozen drinks.
There is an audible inbuilt timer, which calls you when stuff is prepared. If you like extra ingredients like cookie chunks or nuts in your ice cream, the ice cream maker's 160 watt, 1/4 hp motor will mix those in without slowing down a bit. This maker is very intelligently made keeping in mind all the qualities of an ideal dessert and ice cream maker… 🙂
With this multitalented device, you can be a kitchen king and be relaxed all the time. You can own this maker by spending $199.95 and you get a warranty of one year on its purchase.