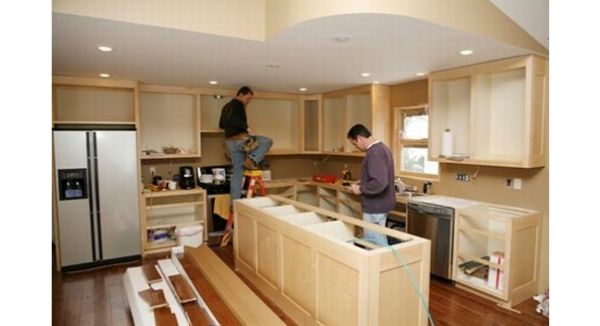 A kitchen is indeed one of the most essential and an extensively used area of a household. Not only does it play a quintessential part in keeping you healthy, but it also facilitates family bonding and sharing. Thereby, it is extremely important to keep your kitchen in a consistent state of usability and decor.
This is the reason one must undertake a complete overhaul of this vital arena. Nonetheless, considering the budget constraints of the modern day, renovating your kitchen becomes all the more a challenging task. However, by undertaking smart practices and going in for a well organized set up, it is undoubtedly possible to shirk the excess demands of budget and yet prepare a fully renovated and beautiful kitchen. To begin with, one must undergo a detailed planning process.
These plans should entail even the minuscules of each corner. Chalk out a strategy on how to occupy the floor space first. This would serve as a basic framework to help you look for points of reference ranging from the alignment of added cabinets to the arrangement of kitchen utensils. Keep the sink, oven and other general utilities in sync with the dining island in between. Build partitions and place appliances in tune with the overall order of the area. Also remember to tactfully utilize the extra space in order to avoid spending more. All said and done for renovating your kitchen within budget, you merely need to be precise, planned and smart!