Kitchen backsplash is as much to function as to aesthetics. We place it on the kitchen wall between wall cabinets and countertop to minimize chances of wall staining. The placement is ideal, as it covers walls at places where most of the kitchen activities, such as cooking and cleaning take place. Additionally, backsplashes help enhance a kitchen's beauty. Therefore, you require choosing backsplashes that are unique, gorgeous, and capable of giving your kitchen a refreshed look. Here are some of the incredible ideas that you can consider while giving your kitchen a new backsplash.
Old pallets rustic kitchen backsplash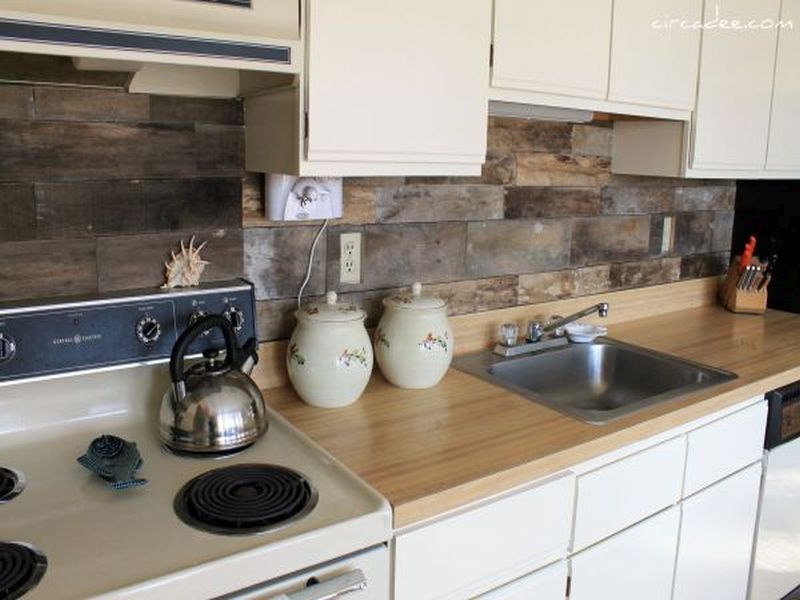 If you find DIY projects interesting, you are certainly going to love this idea. You can create a beautiful rustic kitchen backsplash using old pallets at home. This project involves inexpensive materials but the results it offers are great. You simply have to grab some old pallets with boards in good condition. Scrub them to clean and then cut them into small pieces. Using liquid nails adhesive, stick individual boards to the wall. You and your guests would not help but admire the authentic rustic look of the pallet backsplash. You could also apply stain color to pallets to enhance their appearance.
Painted tile backsplash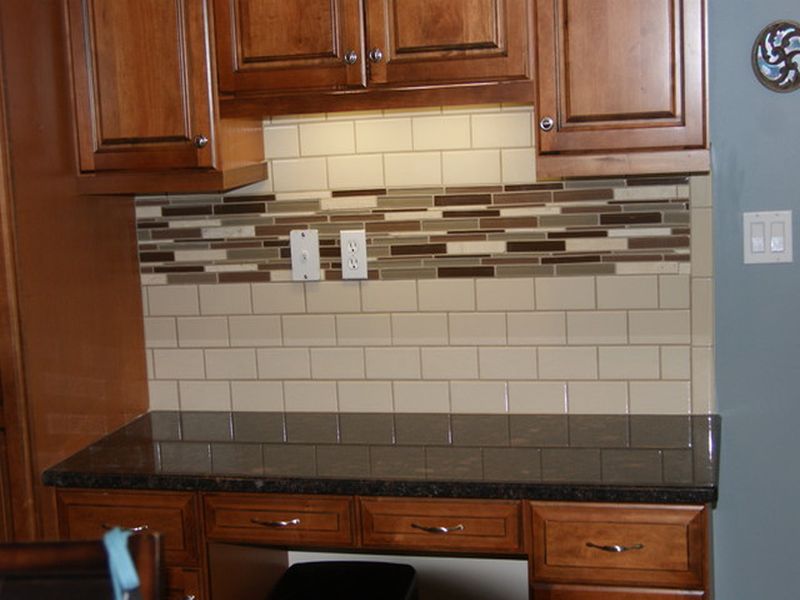 If you desire to enhance your kitchen's aesthetic appeal but you are not ready for replacing the existing kitchen backsplash, here is a cool idea. Think of some cute little designs and shapes that you could paint on your existing light colored backsplash tiles. An artistic experiment offers surprising results.
Cork kitchen backsplash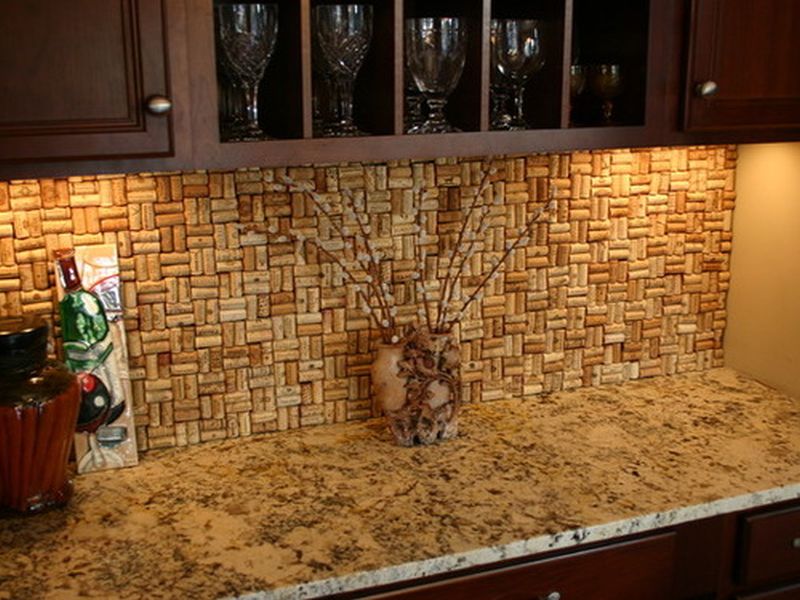 Yet another amazing DIY kitchen backsplash idea is a cork kitchen backsplash. There are ample of ways for making this incredible type of kitchen backsplash. However, the simplest of all remains a project wherein you would glue corks on a board and then stick the board to your kitchen wall.
Painted glass backsplash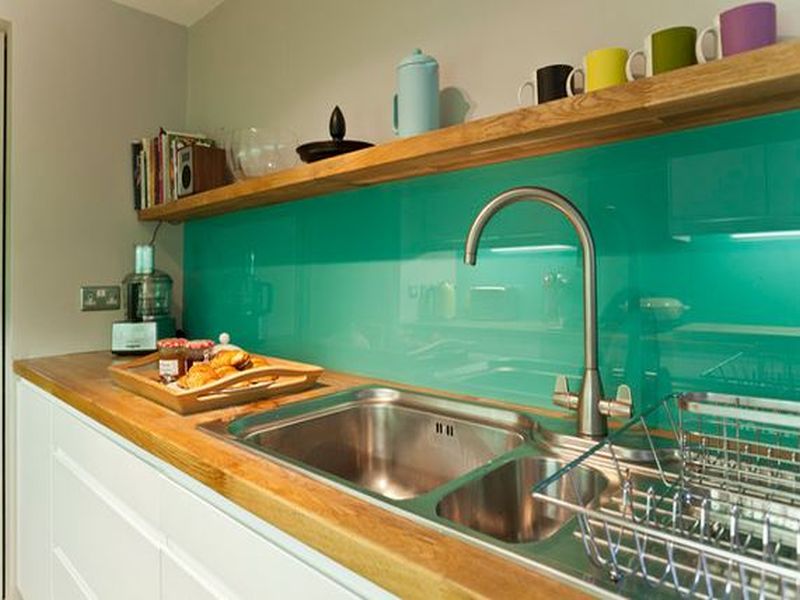 To make your kitchen environment bright and cheerful, adding a splash of color to the décor is the best you can do. However, you must be careful regarding the fact that too much of color can make your kitchen overwhelming. The ideal way is to create a colorful focal point, which could be a colorful kitchen backsplash as well. You can make one with a glass, by painting it in the color you like. Get a glass from a local glass shop and paint its back to make an appealing painted glass backsplash.
Pebble backsplash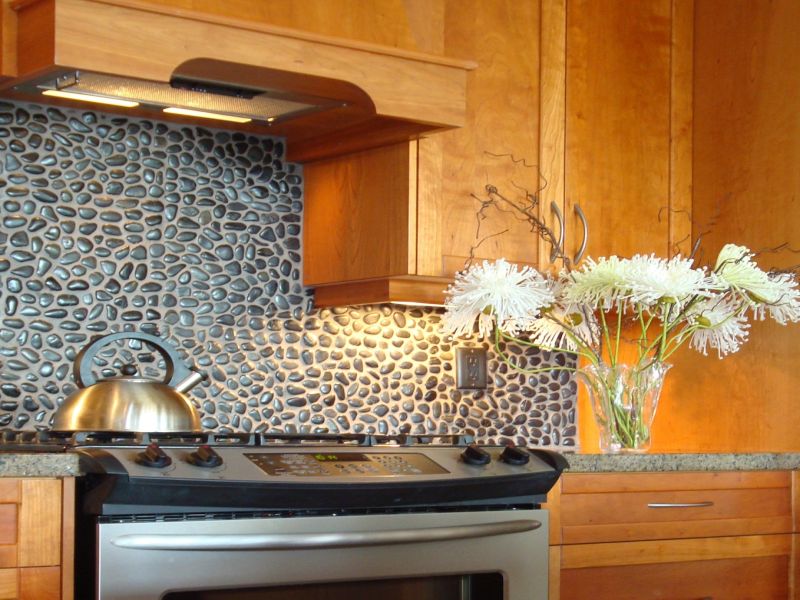 Installing a pebble backsplash is a great idea if you desire to give your kitchen a dramatic look. To create an impressive backsplash of stacked pebbles, you require many same-sized pebbles. Avoid using visible grout around each pebble, as it would interfere with the natural appearance of the pebble backsplash. You can use it on the hidden ends of pebbles, which would help you create a spectacular kitchen backsplash of floating pebbles.
Mixed tile backsplash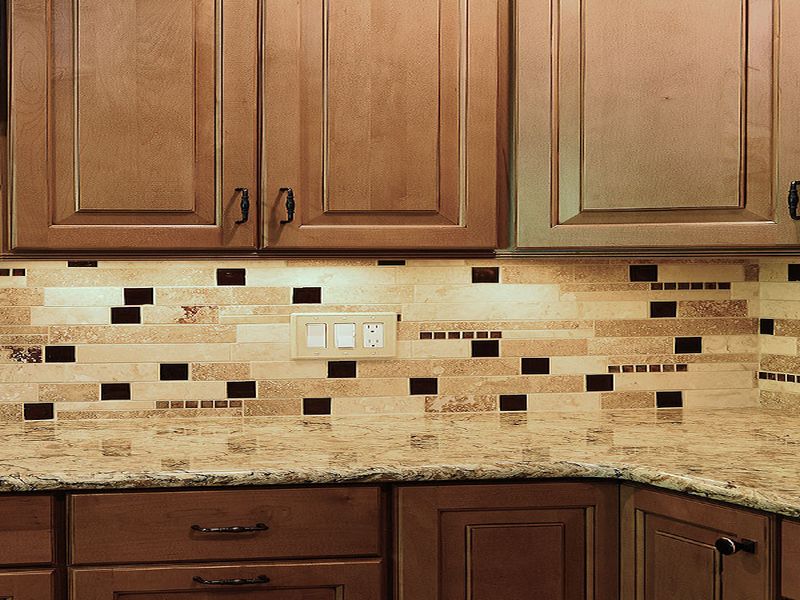 A simple kitchen backsplash project that offers fantastic results is the one made of mixed tiles. You can choose colorful tiles with beautiful patterns for making backsplash a focal point in your kitchen. Creating a stunning mosaic backsplash of mixed colored tiles is quite easy and cheap.
Mirror backsplash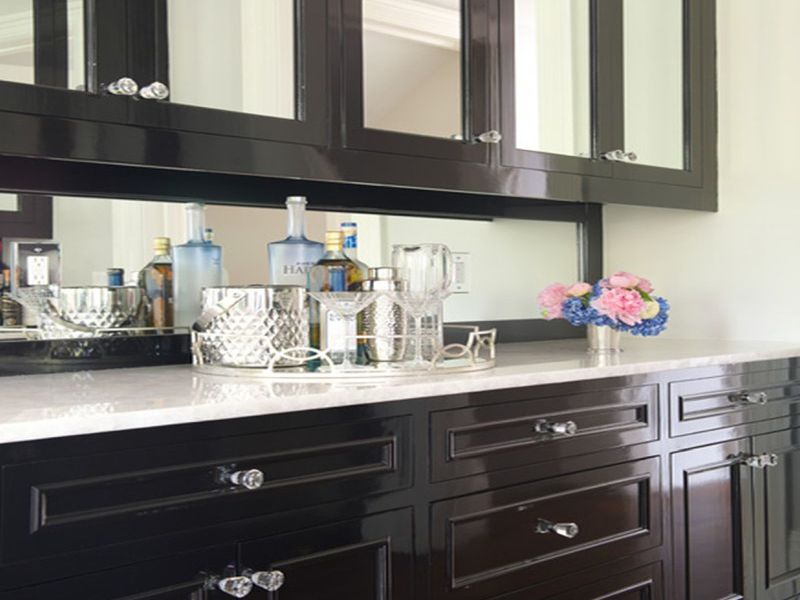 A mirrored backsplash not only looks beautiful but solves the small space problem of kitchens as well. By reflecting light, it makes a kitchen appear brighter and bigger. Therefore, if you get a claustrophobic feel in your kitchen, installing a mirror backsplash can be ideal for you. Additionally, mirror backsplashes look stylish. Therefore, for making your kitchen modern and stylish, you can count on this incredible idea.
Summary
Kitchen backsplash is equally important from the viewpoint of functionality and aesthetics. Therefore, you require choosing a type that is capable of serving the purpose well and of enhancing a kitchen's beauty altogether.