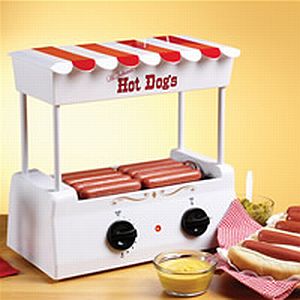 Hot Dogs are every time favorite of all!
The Hot Dog Roller is same as our traditional hot dog maker, which prepares eight Hot Dogs at a time. You can also cook twelve sausages at one time in it. There are removable five rollers and a drip tray in this, which will help in better cleaning. The device is available for approximately $71.91 at Boys Stuff.
It comes complete with a built-in bun warmer so you have everything you could possibly need on hand for a tasty treat of hot dogs.