If you cook frequently in your kitchen, and particularly if you live in an area that has high summer temperatures and severe humidity, it's tempting to think about extra cooling options that could help you to minimize the temperatures inside and remain comfortable while enjoying cooking activities and feeding your family. The kitchen is a great place to spend time with family and practice your new cooking skills, but it's much harder to dedicate much time here when you're feeling the pressure of ever-rising temps.
Anyone who has already noticed the distinct problem in their kitchen as far as keeping things cool should begin investigating options early on. There are some at home DIY tips that can help to make your kitchen cooler. However, if you have a significant problem, it may be time to invest in a cooling system such as ductless air-conditioning.
Many people who do not have central air-conditioning in their home or noticed a severe problem in their kitchen, do not want the extra hassle of having someone come in and install unsightly ducts around the home. This can be extremely expensive and invasive and is often not the right choice for someone who simply wants to keep one room cooler. Using counter appliances is one method to help keep the temperature down in your kitchen but it may not address all of the problems.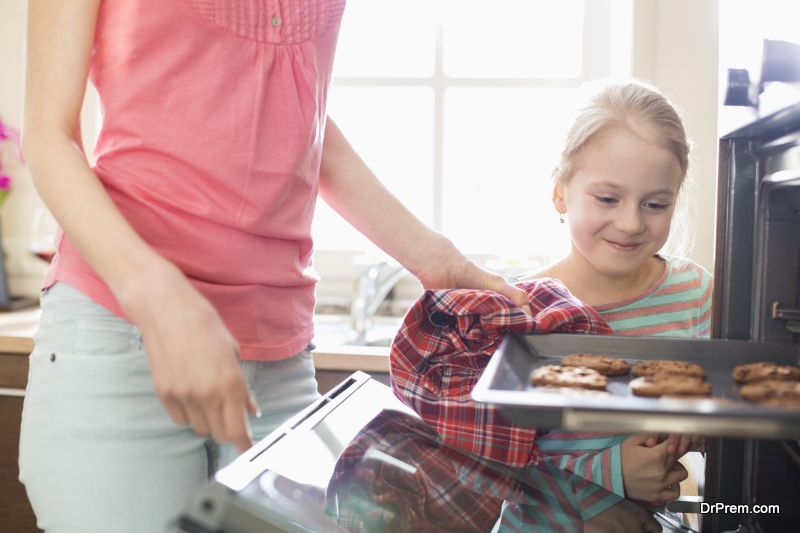 Cooking on a counter appliance can save energy compared with heating a large oven and it can also minimize the temperature rise in the kitchen. However, when you've simply got to use the oven, you should be able to cool the remaining space. There are other tips that you can consider using for keeping your kitchen cool, such as cooking outside with a grill or barbecue, planning a picnic, improving air circulation in the kitchen by using ceiling fans and more, and drawing the shades in the kitchen. However, these will not always be an option for someone who needs the benefits of reducing the heat inside their kitchen.
A ductless air-conditioning unit can be relatively easily installed and can give you the peace of mind that comes with knowing you are using an option that is more environmentally friendly. Most people are just becoming aware of the benefits, but a cooler kitchen is one of them.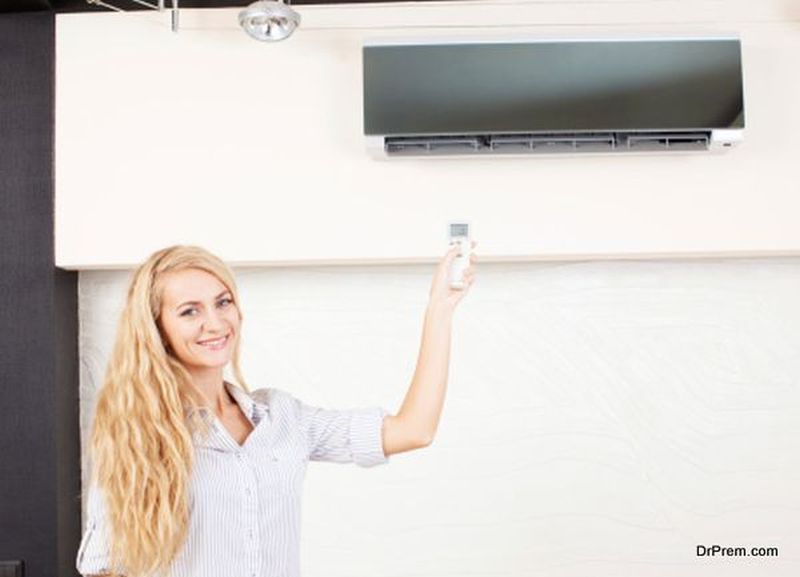 "Ductless air-conditioning is becoming a very popular option, not just for cooling one room at a time, but it can also be used to cool sheds and your entire home" says Alex Pina, President of ComfortUp. "We are definitely seeing a trend" he adds.
You'll need to do a calculation about the square footage in your kitchen and the appropriate model from a ductless air-conditioning system provider that could be used to keep the kitchen cool. But you may find yourself, sooner rather than later, in the kitchen cooking up your favorite meals without the fear of increasing the temperature, not only in the kitchen but throughout the rest of your home. Enjoy those hot summer nights by knowing that you have a ductless air-conditioning system that's working around the clock for you.      
Article Submitted By Community Writer