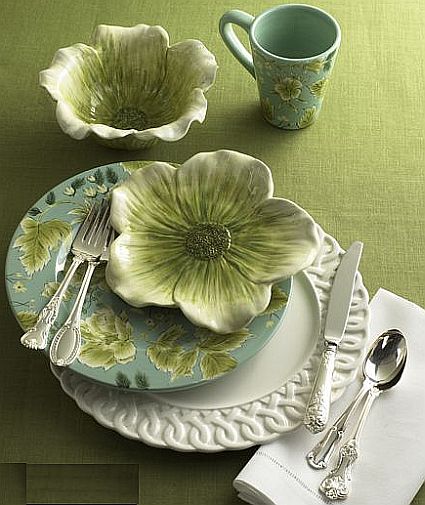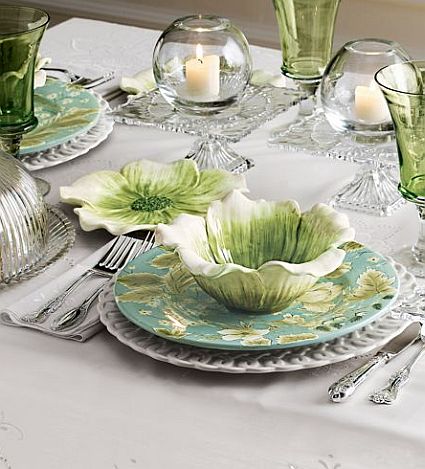 This is a classic design to decorate your dinning table. This dinnerware set will give you a feel of a garden. When your hot sizzling food is served in this wild dinnerware set, you will feel like you are in garden. These days in metropolitan cities due to the lack of space and money, it is difficult for every survivor to have a house with a garden.
You can fulfill your appetite for a small garden to some extent with this dinner-set. 16-Piece Vintage Garden Dinnerware Set (specially priced for $147.90) is available at neimanmarcus.com with following items:
Vintage Garden Dinner Plates, Set of Four ($47.90)
Vintage Garden Salad Plates, Set of Four ($37.90)
Vintage Garden Bowls, Set of Four ($37.90)
Vintage Garden Mugs, Set of Four ($31.90)
The price shown above of individual item is on special sale for this holiday season. The dinner set is made in stoneware with light green floral pattern with light blue ground. You can stylishly serve your food and salad in leaf and flower shaped salad plates and bowls.
You can always bestow it upon any homemaker who loves to play with kitchen in a chic way. The set is on sale and you can check out the special price detail and buy here.