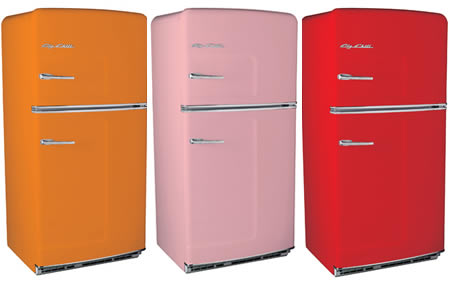 Color everything in your house as Christmas is heading!
Yep! If you are thinking to buy a new refrigerator for this festive season then go in for new Big Chill Refrigerator. You can choose the color of the refrigerator matching the walls from red, orange and pink colors.
Its appearance will transfer you to your grandma's kitchen, but BIG CHILL includes all the modern accoutrements; functionality, efficiency and dependability. Take a chill-pill with 21 cubic foot capacity, auto defrost, temperature management system, automatic moisture control, optional ice maker, and more.
This colorful and nifty fridge is for $3,100.
[VIA]