Modern appliances and innovations have made it easier to turn your kitchen according to latest trends. New ideas and designs appeal and embrace your home and will give an impressive and gorgeous look to your kitchen. If you want to keep your kitchen trendy for years to come, you just need to follows the following step that will make you kitchen modern, stylish, and appealing.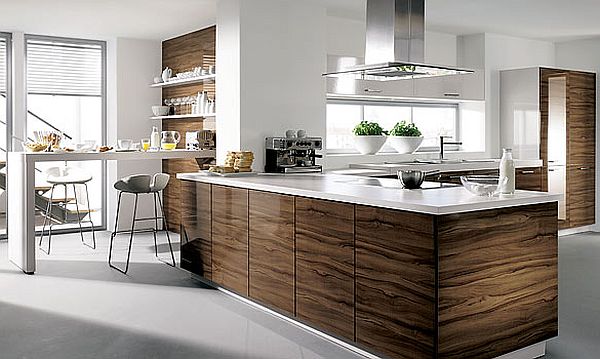 Apply modern alternatives
The materials used in older kitchen are not in trend now and manufacturers are coming with new materials. You can try these new materials such as nickel and copper, brushed aluminum out in your cabinetry hardware, pendent lighting, and range hood options. Currently for kitchen designing, warmer metal tones such as brass and copper are in use, while stainless steel and chrome represent the widely used colder metals. With iron and other tones making a comeback, people are following timeless traditional. "Brass and copper" kitchen hoods and appliances will be a trend in this year.
Transform old flooring with wood
Flooring, the area of the kitchen faces ignorance several times but consumes the entire kitchen. You can switch from the traditional flooring material to the new styles such as woods, tile, or stone. These materials will help to keep long lasting your kitchen for several generations. Recently, ceramic tiles are gaining popularity.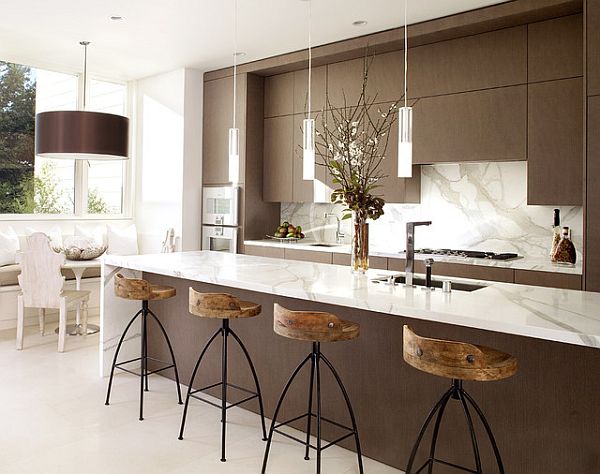 Give your cabinetry a sleek look
In older kitchen designs trend was to keep walls of upper cabinetry to house-dishes and cookware but if you want to enhance more visual space of your kitchen, remove the upper cabinets and just leave lower one. The walls will be free and you can add colors, or attach floating or open shelves for some dishware and small decorative items.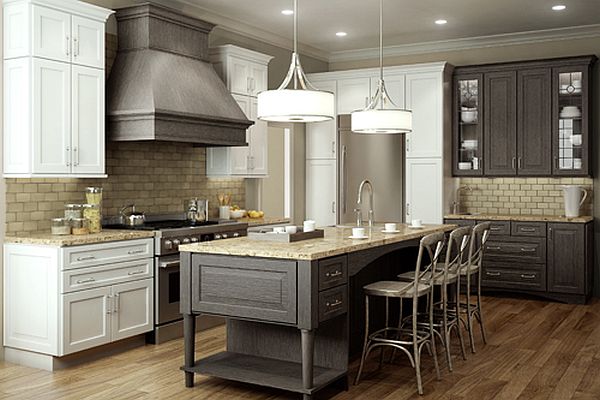 Incorporate modern seating
You can call your kitchen the heart of your home as it is the busiest part of your kitchen. To give a modern look to your kitchen, consider bringing seating from the dinning to your space. Seating can give your kitchen a new look. While cooking, children doing homework to parents, entertaining friends and busy families make seating important in your modern kitchen.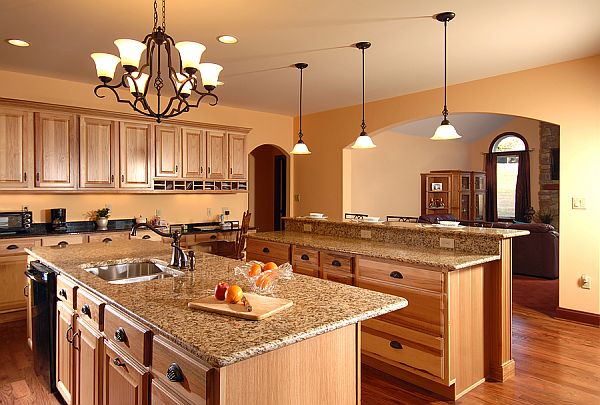 Use energy efficient appliances
You can save water and energy from your household expenses as removing your old appliances and applying energy efficient appliances into your kitchen. The new technology includes touch free technology and temperature sensor options that uses less energy. Modernization does not mean to make changes only for show but it should work for saving your money and Earth's resources.
Summary
Modernize your kitchen with some decorative materials and creative ideas that will appeal and embrace your kitchen.