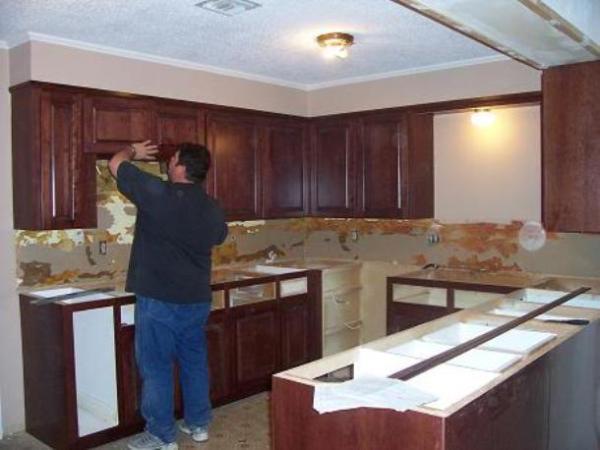 A beautiful kitchen can add to the resale value of your home apart from fulfilling the utility and aesthetic part in a right manner. Every single element in your kitchen stands important. So if you want to replace the doors of your kitchen cabinet with good conditioned cupboard frames then the most essential factors is the confidence of being able to undertake this task. By following the given guidelines you can hang stylish, new kitchen cabinet doors that are highly affordable and will add to the entire functional aspect of your kitchen.
1. Pick the right type of wood
Match the existing cabinets finish with the cabin doors or even refinish the walls and frames of the cabinet before you install the new doors. Doors crafted out of solid wood in rich tones walnut, pecan and cherry are very expensive. If you want to pick a mid-budget option then you can get doors crafted out of oak wood. Another popular and inexpensive choice would be that of cedar wood.
2. Choose the right door finish
If a paint job is on your mind and you are planning to go for solid colors then the type of wood you choose to install is not such a critical aspect. If your doors are old then go pick a varnish or stain that matches them. This will incredibly enhance your overall kitchen's appearance alongside this selection process. If you have the old doors, take one with you to the building supply center to match a stain or varnish.
3. Choose the right surface appearance of the cabinet door
Analyze what you want. You can choose from completely flat surfaced doors to a raised frame, flat frame, rectangular frame, square frame or even a curved frame.
4. Select the hardware part for those doors
Once you have decided on how the door will actually appear, you can take a step ahead and choose the hardware elements of the door. If you are eying for a country kitchen look. For a country kitchen look then pick some traditional hinges, knobs, handles crafted in black metal or wood. You can even paint these in black or stain them for a special look. Installing milk glass knobs also complements the country kitchen look.
If you want to add a modernistic element to your kitchen then choose sleek and slender handles that fit well over the surface. You can also eliminate the hardware part and instead install pull groves at there opening edges for a clean contemporary appearance. Plane them out well so as to avoid painful splinters. These doors altogether reflect a stream lined look along with magnetic closures and European hinges.
5. Measure the doors, cut them out and assemble them well
Use templates in the form of old doors to craft out new ones. If the old door is not present then use the measurement equipments to careful calculate the dimensions of the cabinet for fixing the new door. The measurements should be taken close to the frame by keeping the ceiling clearance and overlay in mind. Be very careful about the measurement part, even you think measuring twice would help, don't hesitate to go about it as you will have to cut out the door frame only once. Wood is pretty expensive and if you make a mistake with the measurement part than your efforts and investment can go waste so be really careful when you measure the frame. carefully sand the edges of the door and varnish it later or finish it with a quality sealant preferably polyurethane to prevent the wood from chipping or staining.
6. Door Installation
Installation is the last step for these cabinet doors. The hinges should be well measured and atleast be a an inch above and below the top and bottom cabinet shelf edges. By attaching external hinges to the cabinet and then to the door can be great. Align the mounting brackets and hinges in a proper manner. Initially tighten up the screws to only a moderate level. Once you check all the alignments you can go about screwing them further.