Painting your kitchen cabinets is a very difficult task in itself as it is a process that requires patience. So if you are planning to do so for yourself for your kitchen, make sure you do the proper planning and arrange everything rightly in advance. Here are some of the things you should keep in mind while painting kitchen cabinets of your home.
1.     Proper Prep Work is important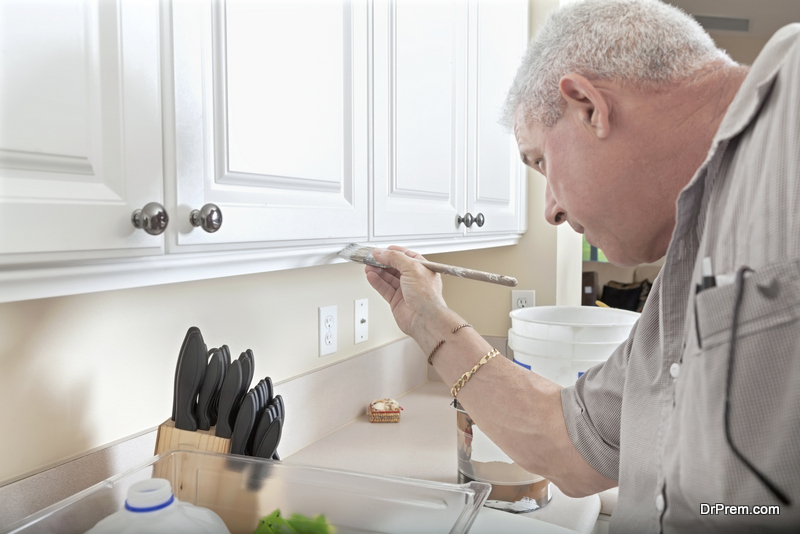 Before painting the kitchen cabinets, make sure you remove all the removable fronts, drawers, and base cabinets so that the paint doesn't ruin all these surfaces. Remove all the hardware and label it so that you don't get confused while fixing it in its original place. Cover all the appliances, backsplash, and countertops to prevent any dribble making a mess. Once you are done with covering and all your appliances, you will need some cleaning products which you want before painting the cabinets.
Cleaning here refers to cleaning the entire surface which is covered in oil, grease, and stains as a result of cooking. Finally, check for any holes or dents in the cabinets which needs to be filled or if you want to replace new hardware, a knob or handles. Also, if you have glasses in the cabinets, check if it is intact or you need to change it as well. This all process is done before the cleaning process.
2.     Have a Smooth Start
Now start your cleaning job, start with sandpaper and sand down your cabinets to make it into a smooth surface. Make sure you remove all the stains, mark, old paint or any rough surface so that it is become easy to apply paint on it. Make sure you clean and wipe it nicely with a tack cloth after sanding down all the grumpy particles. Clean it properly and it will make your work easier and the surface look clean, and clear even before you apply wood primer on the wood.
3.     Time to Prime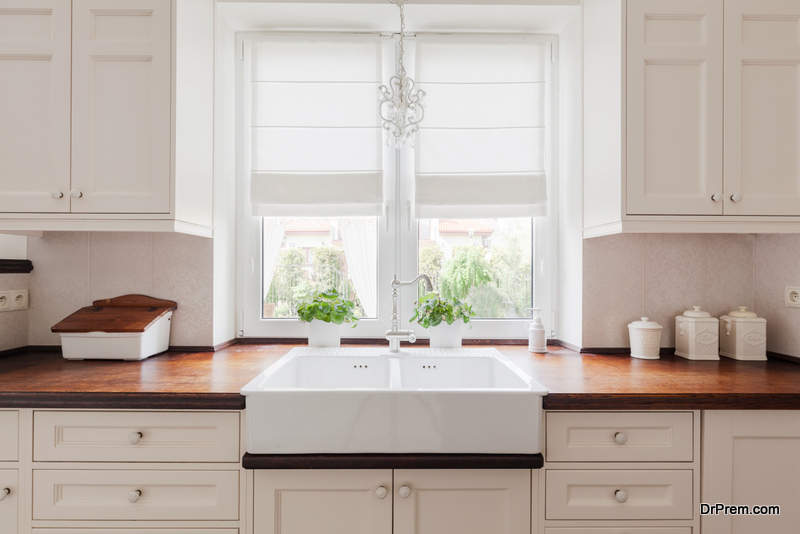 Now it's time to apply primer onto the cabinets after the cleaning process. Get a nice angled brush for the primer. One of the useful tips is use primer which is high hiding all-purpose primer which is easy and is suitable for the kitchen cabinets. The right choice would also help you in preventing stains from flowing through. Also, it would help in making the color prominent if you are thinking of a color change into the cabinets. Paint the entire surface with primer to make a smooth start to your paint once the primer gets fully dried up.
4.     Choose the right paint
While choosing the paint for your cabinets, it's very important to choose the right paint colors which are most suitable for the wooden cabinets. Enamel paints are the best option for painting the wood and cabinetries. It also dries up easily and quickly and holds up better in a long run giving you a better result. The finish of this paint totally depends on you as for how you want to be. You can go for semi-gloss or gloss which is ideal and your cleaning in future will be easier as it doesn't absorb much dirt and oil in it. So have a smart choice finish to your kitchen cabinets clean which also gives a nice appearance and also work in a long run in future.
5.     Finally, comes the Paint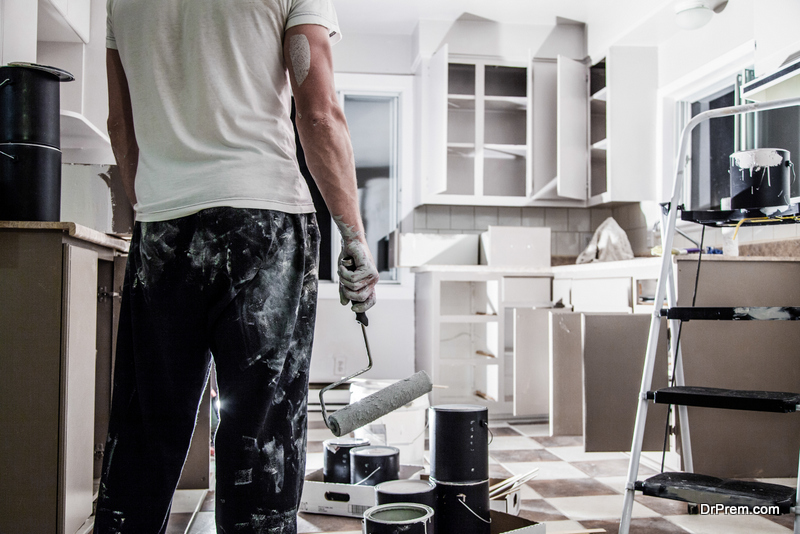 Now it's time to finally apply the paint once the primer fully dries up. Before painting just check your surface if it's clean and clear. If you find any bumps or any texture which is noticeable, stop and do not paint on top of it as it will highlight more as you paint on it. Make it smoother and use some fine grit sandpaper to make the surface smoother.  Do this until you get a perfectly smooth surface and again wipe it off with a tack cloth. Once you are done, starts your painting to the entire surface. Make sure to check once you are done if any part is left or should be painted again.
Once you are sure the paint gets dried up completely, rearrange all your hardware, install drawers and put up all your things in the kitchen. Now you have perfect looking new kitchen cabinets.